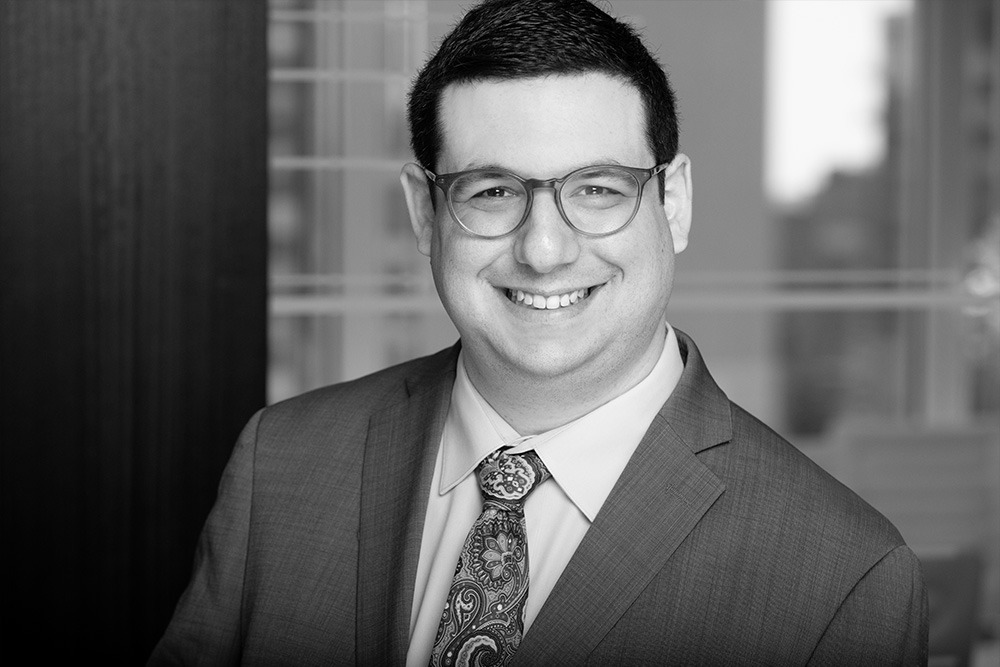 rpollack@cwsny.com 212.356.0261

Ross Pollack counsels multiemployer plans and their Trustees with regard to a variety of employee benefit matters arising under ERISA and the Internal Revenue Code.  This includes general compliance matters involving reporting and disclosure, service provider agreements, policies and procedures and other matters.

Ross joined the firm in 2022 as an associate after five years serving as in-house counsel to various Taft-Hartley employee benefit plans, and as a paralegal to Taft-Hartley plans before then.

Ross began his legal career as a paralegal at Cohen, Weiss and Simon LLP in 2011, where he realized his passion for helping working people and decided to become a labor lawyer. He attended law school in the evening while working as a paralegal at the New York State Nurses Association and the Local 282 Teamsters Trust Funds.

After becoming a lawyer, Ross served as benefits and compliance counsel of the Local 282 Teamsters Trust Funds.  He then served an as in-house attorney at the Air Line Pilots Association (ALPA) where he worked on the pilots' defined contribution plans' compliance with ERISA, the Tax Code and other laws and regulations. Most recently, Ross managed the Contributions Compliance Department at the SEIU Benefits Funds, where he handled collections and compliance matters.

Ross received a J.D. with awards in Labor Law from St. John's University Law School and a B.A. in Political Science and International Studies from the University of Wisconsin. He is a contributing author to the Employee Benefits Law treatise produced by the American Bar Association and received the 2018 Young Professionals Scholarship from the International Foundation of Employee Benefits.
Industry Affiliations
AFL-CIO Union Lawyers Alliance
International Foundation of Employee Benefit Plans
American Bar Association, Labor and Employment Law Section