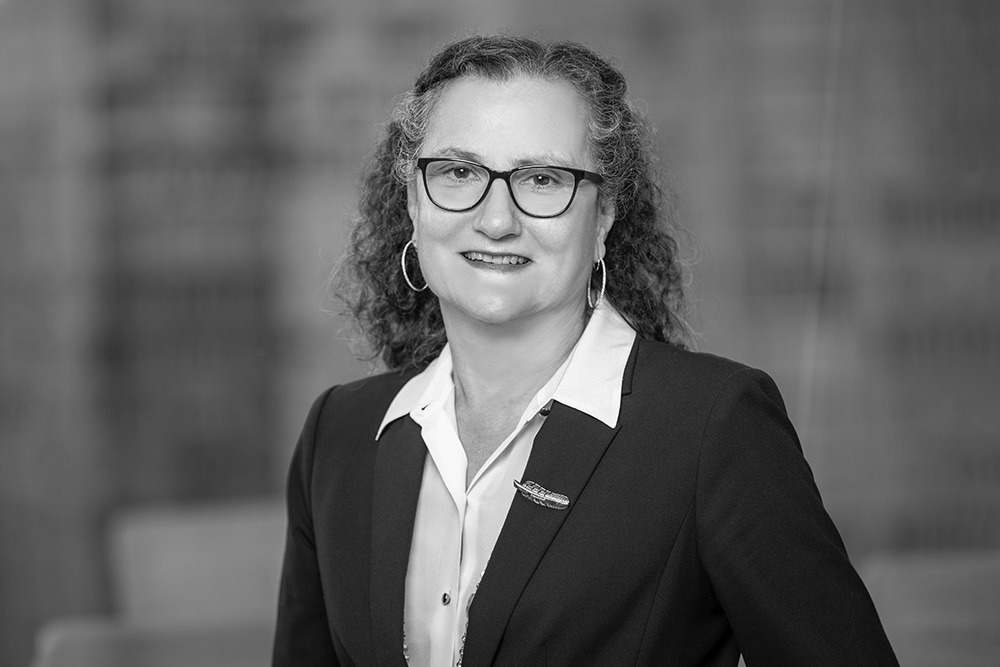 Jani K. Rachelson
Partner
Jani K. Rachelson
Partner
jrachelson@cwsny.com 212.356.0221

Jani K. Rachelson spent virtually her whole career at the firm, joining directly out of law school in 1978 as the first full-time ERISA lawyer at the firm.

She has devoted herself primarily to the representation of multiemployer pension and health plans, and has also worked with union negotiators on collectively bargained benefits and with union management on staff benefits, including non-qualified deferred compensation.

She has spoken extensively on a multitude of topics throughout her four-decades-long practice at American Bar Association and International Foundation of Employee Benefit Plans conferences as well as others sponsored by different groups.

She was a member of the Senior Board of Editors for the BNA/Bloomberg Employee Benefits Law and wrote and edited significant portions of the treatise and annual supplements.

She is also a member of the Firm's Management Committee.

Jani joined Cohen, Weiss and Simon LLP in 1978, following her graduation from Harvard Law School. She immediately began representing Taft-Hartley and multiemployer pension and welfare plans and has devoted herself almost exclusively to employee benefits law throughout her career. She has deep technical and practical experience in the multi-faceted field of employee benefits law.

Jani became a Partner of Cohen, Weiss and Simon LLP in January, 1985. Her benefits practice at the firm consisted of the full range of legal services provided to employee benefit plans and trustees, including the labor and tax provisions of ERISA as pension plans were amended and restated to conform to ERISA and the Retirement Equity Act of 1984. When the Multiemployer Pension Plan Amendments Act was enacted in 1980, Jani became very knowledgeable about withdrawal liability and counseled numerous multiemployer plans on the requirements for the determination, assessment and collection of withdrawal liability.

In 1986, Jani relocated to Boston, where she joined the firm of Ropes & Gray as an associate attorney in the Employee Benefits Group within the Tax Department. In that capacity, she represented primarily corporate pension and welfare plan sponsors with respect to their benefit plans, and specialized in COBRA and other welfare plan regulations, as well as the technical requirements for all types of pension plans, including profit-sharing plans and ESOPs, and the new requirements for terminating single employer plans.  She also worked with companies on their nonqualified deferred compensation plans.

In 1988, Jani returned to Cohen, Weiss and Simon LLP as a partner, where she remains to date. She continues to help lead the employee benefits law practice at the firm and represents primarily multiemployer and Taft-Hartley plans, advising clients with respect to plan design and drafting, plan and benefit administration, including COBRA, tax qualification and exemptions, benefit claims and appeals, collection of delinquent contributions and withdrawal liability, funding, fiduciary issues, and disclosure requirements.  She prides herself, and the ERISA group of the firm, on technical expertise, mastering the intricacies of new laws affecting multiemployer pension and welfare plans, such as the Pension Protection Act (including rehabilitation and funding improvement plans), the Multiemployer Pension Reform Act (including benefit suspensions), HIPAA administrative simplification privacy and security rules and nondiscrimination, the Affordable Care Act and the American Rescue Plan Act of 2021.  She has negotiated complex pension and welfare plan mergers, defended benefit claims, and represented clients in governmental investigations and audits. She has also counseled clients on the unique tax rules applicable to nonqualified deferred compensation plans of tax-exempt employers.

Jani was the lead attorney in several important federal district and appellate court cases involving fiduciary breach and benefit claims. She obtained a unanimous en banc decision from the United States Court of Appeals for the Fifth Circuit in Milofsky v. American Airlines reversing a panel decision. The earlier panel affirmed the lower court's dismissal of a complaint, denying standing under Section 502(a)(2) of ERISA to two plan participants' breach of fiduciary duty claims on the grounds that their claim did not benefit the plan as a whole because only a small minority of plan participants were affected by the alleged breach. The en banc decision permitted the case to go forward. The en banc decision also ruled that the breach of fiduciary duty claim did not require exhaustion of administrative remedies.  She was also co-counsel defending trustees in two major class action lawsuits brought by participants, one based on the plan's investment performance and the other case challenging a merger and certain benefit plan amendments.  She has also represented trustees in Taft-Hartley deadlock arbitrations.

Jani served as the Union Co-Chair of the Senior Board of Editors for the American Bar Association Section of Labor and Employment Treatise published by BNA, Employee Benefits Law, 2d Ed., Cumulative Supplements, 2000-2011, as well as a Senior Editor of the Third Edition (2012), with principal editorial responsibility for the chapter titled "Issues Unique To Jointly Administered Plans."  She served as a member of the Bloomberg BNA Benefits Practice Resource Center (Pension & Benefits) Advisory Board and a term as Union Co-Chair of the ABA Section of Labor and Employment Law Committee on Employee Benefits.

From 2006 to present, Jani has been recognized as a top-rated "New York Super Lawyer," in employee benefits law. In 2000, she was inducted as a Charter Fellow of The American College of Employee Benefits Counsel, Inc., and served on the College's Board of Governors. She is also a member of the International Foundation of Employee Benefit Plans and the AFL-CIO Lawyers Coordinating Committee. Jani is a frequent lecturer on topics such as the Pension Protection Act of 2006 ("PPA"), the relationship between collective bargaining parties and multiemployer plan trustees; withdrawal liability, federal regulation of health plans, spousal benefits, pension and welfare plan mergers, tax aspects of welfare plans, and COBRA.
Industry Affiliations
American Bar Association, Section of Labor and Employment Law, Committee on Employee Benefits
College of American Benefits Counsel
International Foundation of Employee Benefit Plans
AFL-CIO Union Lawyers Alliance
Off the Clock
Family

I took a 15-month leave of absence to have a child in Florence, Italy while accompanying my art historian husband who was pursuing his PhD.

Fluency

I speak Spanish, French and Italian.

Birder

Raised in NYC,  I now live in New Jersey and can identify several different types of woodpeckers and owls, and love the country.