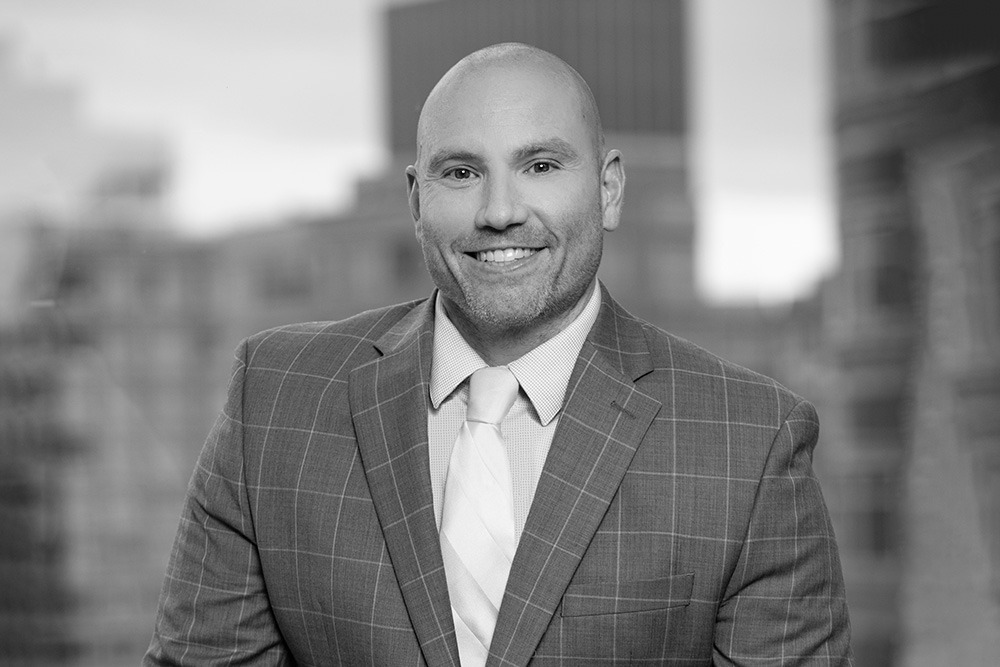 Jonathan M. Cerrito
Partner
Jonathan M. Cerrito
Partner
jcerrito@cwsny.com 212.356.0211

Jonathan helps trustees–who are not compensated for their services but are held to the highest standard of care in existence under the law–administer and operate employee benefit plans that pay pension and health benefits to hard working men and women.

Jonathan is a partner in the Employee Benefits Department with approximately 20 years of experience representing sponsors of multiemployer and single-employer plans. His unique blend of can-do attitude, keen instincts and technical proficiency is why clients trust him to handle their most sensitive employee benefit matters.

Jonathan maintains a broad employee benefits practice where he regularly wrestles the most complex aspects of ERISA and tax law and provides straight talk with respect to qualified pension plans, health plans and compensation arrangements.

In addition to advising plan sponsors on the design, operation, merger and termination of plans, Jonathan's practice includes advising ERISA fiduciaries on the investment of plan assets and the prohibited transaction rules. Having handled dozens of investigations and audits conducted by the Department of Labor, IRS and the PBGC, he has significant experience handling ERISA controversies particularly those involving fiduciary matters and alleged statutory violations.

On behalf of executives and professionals—and the employment lawyers that represent them—Jonathan's work often entails negotiating the structure of compensation arrangements (employment agreements, severance agreements, partnership agreements, etc.), including nonqualified deferred compensation, and providing advice on the associated tax consequences under Internal Revenue Code.

Nevertheless, in an industry based on logic and precedent, Jonathan separates himself from the pack because of the attributes that law school couldn't train out of him—imagination, intuition and an entrepreneurial spirit. Prior to joining Cohen, Weiss and Simon LLP, he was the managing attorney of the New York office of an established labor and employment law firm. Jonathan was named as a Rising Star for Employee Benefits on the New York Annual List of Super Lawyers from 2013-2018 and has been named as a Super Lawyer for Employee Benefits since 2020.
My Philosophy
I'm grateful and humbled by the opportunity to provide advice to employee benefits plan clients and their purpose drives me to work hard in pursuit of solutions to their complex problems.
Representative Highlights
Counsel to Boards of Trustees of multiemployer pension and welfare plans with individual assets of several billion dollars on day-to-day matters as well as special transactions.

Successfully designed, created and obtained IRS exemption determination letters for several health and welfare benefit plans, including the conversion of tax-exempt status from 501(c)(9) to 501(c)(5)

Counsel to ERISA plan investors in hundreds of different investment transactions involving the negotiation and drafting of agreements in connection with all types of benefit plan investments (partnerships, LLCs, group trusts, commingled trusts, separately managed accounts).
Counsel to ERISA plans against dozens of government investigations: represent nine different multiemployer plans against U.S. Department of Labor investigations regarding hedge fund/private equity investments, including investigations concerning an offshore fund of funds and ERISA Section 404(b)'s indicia of ownership requirements; the prudence of asset allocations to alternative investments; detailed reviews of particular alternative investment funds; conflicts of interest and investment fees, including incentive and performance fees; and Form 5500s and accountant's work papers.

Counsel to ERISA plans in applying for and securing individual prohibited transaction exemptions from the U.S. Department of Labor involving investment matters and the sale of real property between related parties.
Counsel to numerous different ERISA plans in defending against government and private litigation involving a full spectrum of ERISA issues.

Counsel to an ERISA plan prosecuting a litigation claim where millions of dollars were recovered in connection with a hedge fund investment.

Counsel to a coalition of 30 pension plans, on a bankruptcy court claim representing approximately $75,000,000 of plan assets, seeking advancements from the Securities Investor Protection Corporation for theft of plan assets by a broker in connection with investments in hedge funds.
Awards and Recognition
Super Lawyer (Employee Benefits), New York Metro (2020 - )

Rising Star (Employee Benefits), New York Annual List of Super Lawyers (2013 - 2018)

40 Under 40, Whitman School of Management of Syracuse University (2009)
Industry Affiliations
Member of the American Bar Association's Section on Taxation and Labor and Employment
Member of the New York State Bar Association
AFL-CIO Union Lawyers Alliance
Off the Clock
The Good Life Philanthropic
Youth Foundation

In 2011, I helped Hasan Stephens, Executive Director, create The Good Life Philanthropic Youth Foundation by securing 501(c)(3) charity status with the IRS. The Good Life is dedicated to improving the quality of life for at-risk youth by providing various services and programs with the goal of encouraging successful career and life strategies as a means to reduce recidivism, escape from poverty and improve academic performance. Hasan credits me as a co-founder and I've been a Board member since 2011 helping to design and construct the Good Life into what it is today.

How my day starts

With exercise before sunrise. I've learned through experience that the mental training you receive by facing barriers in the gym translates into your life. It has given me a set of tools, including the ability to prepare my mind for what is about to happen and to focus intently on small consistent steps that over time breed results. I routinely tap into these in both my personal and professional life.

How my day ends

Spending time with my wife and two daughters. I strive to avoid the paradox of being a professional success and personal failure.